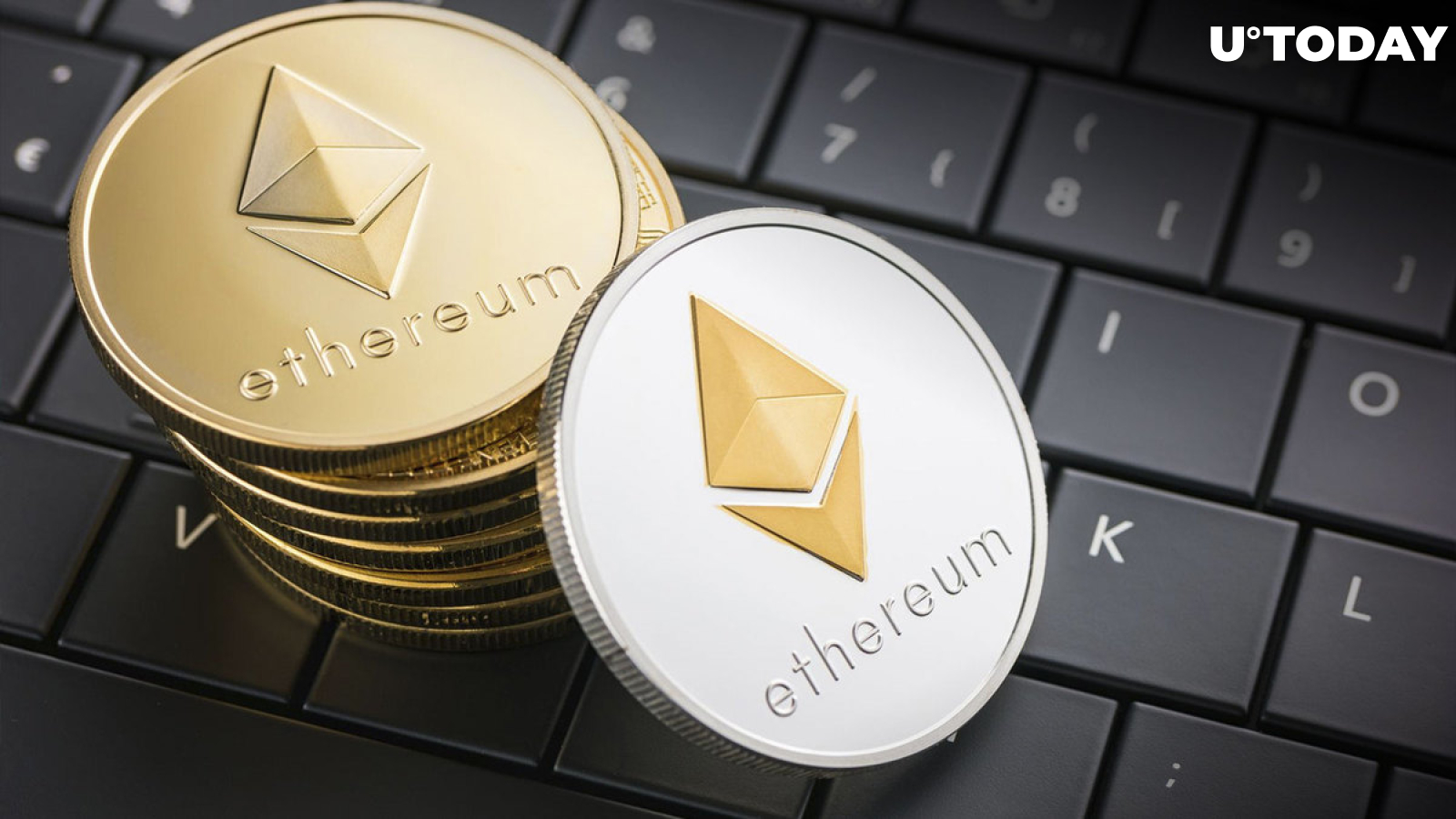 Cover image via www.freepik.com
According to the on-chain analytics firm IntoTheBlock, Ethereum, the second largest cryptocurrency by market value, has seen significant outflows from exchanges in recent weeks. Over $1 billion in ETH has been removed from crypto exchanges within this said period.
Ethereum has seen $320 million in exchange outflows this week and more than $1 billion in the previous three weeks. Exchange outflows frequently indicate that investors are moving funds from centralized exchanges to private wallets.
One prominent argument for increased exchange outflows is that long-term investors are removing assets to keep them for a longer period. This can be viewed as a vote of confidence in the long-term prospects of the cryptocurrency.
ETH was down 1.39% in the last 24 hours to $1,938 at the time of writing. According to IntoTheBlock, Ethereum fees have risen in tandem with market volatility and DeFi volumes.
Fidelity files for Ethereum ETF
According to Bloomberg analyst James Seyffart, money management behemoth Fidelity has entered the spot Ethereum ETF competition by filing a 19b-4 with CBOE.
Fidelity will be the seventh entity to file for an Ethereum spot ETF, according to Seyffart.
According to a Friday filing, Fidelity is looking to launch an exchange-traded fund that owns Ethereum's ETH, joining rival BlackRock in the crypto adoption push.
The Fidelity Ethereum Fund would be listed on a Cboe Global Markets exchange, but the SEC must decide whether to authorize the Ethereum ETF, as it would for others, including one from BlackRock.
In the latest development, the Securities and Exchange Commission delayed making a decision this week on whether to approve the Hashdex Nasdaq Ethereum ETF, which seeks to hold both spot Ethereum and futures contracts.
The SEC stated that it needed additional time to act and that it would make a decision by Jan. 1, 2024.