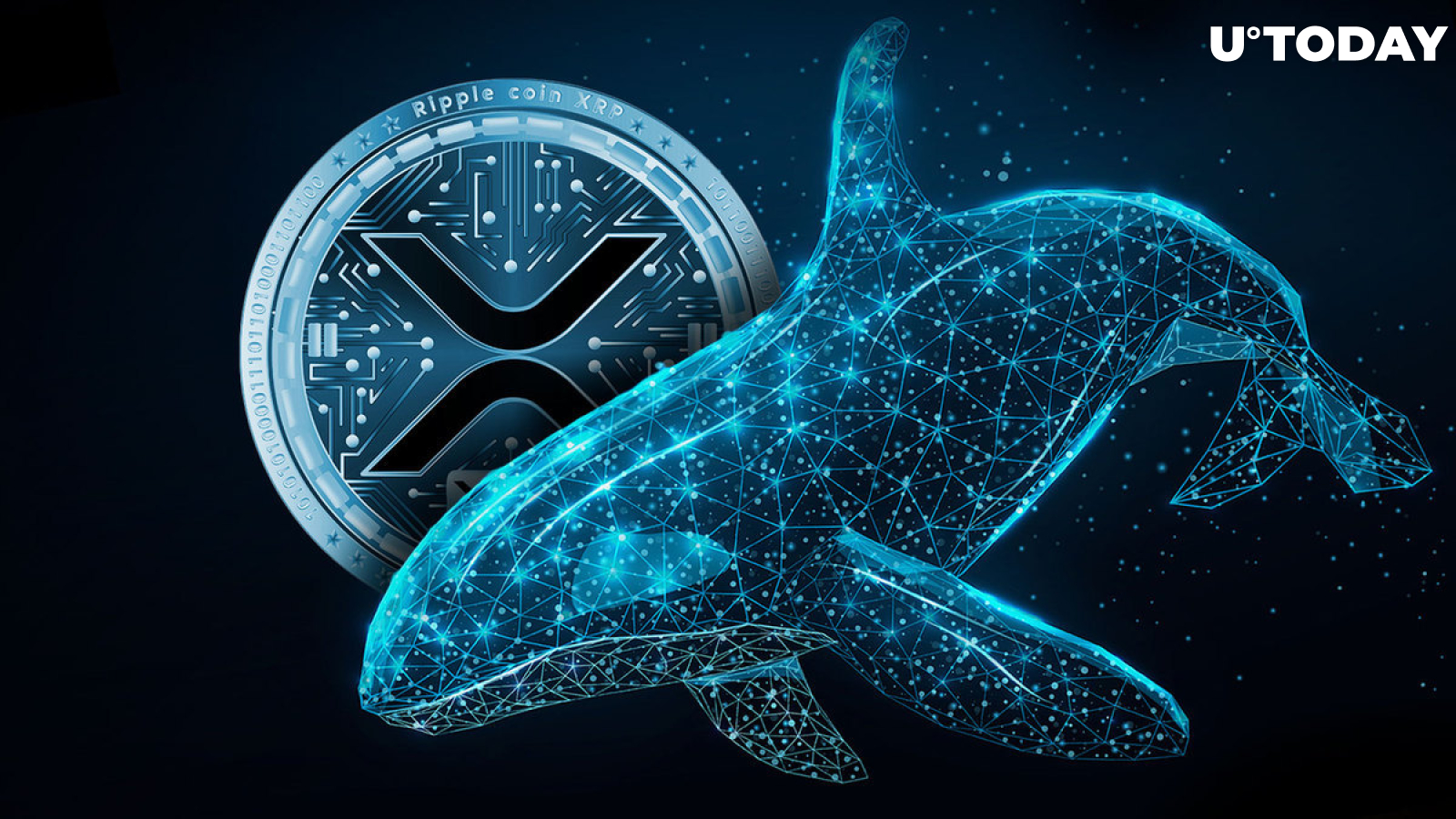 Cover image via www.freepik.com
XRP whales have become more active recently, moving massive amounts of XRP tokens between anonymous addresses. According to data shared by the popular blockchain sleuth Whale Alert, over the weekend, large crypto holders, known in the community as whales, have transferred an astounding amount of XRP, which came close to 900 million coins.
In the meantime, XRP keeps trying to break through resistance, gearing up for a further rise.
Jaw-dropping amount of XRP on the move
Two huge XRP lumps were transferred over the weekend by wallets with unregistered owners – one carried 425,807,780 XRP, the second one moved 424,307,758 XRP.
These crypto transactions were evaluated at $288,496,378 and $281,090,947 at the time of the transfers, summing up to 850.1 million XRP and $569.4 million in fiat.
Last week, as reported by U.Today, the same crypto tracker spotted astounding XRP transfers initiated by Ripple Labs fintech behemoth. The San Francisco-based crypto decacorn transferred a whopping 100 million XRP from one of these wallets to another. It also conducted two now customary transfers to the Bitstamp and Bitso crypto exchange via Ripple-related wallets.
These two crypto trading platforms are long-term Ripple partners on what used to be called On-Demand Liquidity service (ODL), RippleNet-based international money transfers that utilize XRP. Recently, ODL has been transformed into Ripple Payments.
XRP price performance
After a 10% drop on Thursday, Nov. 9, when XRP plunged from the $0.69874 level to the $0.65711 price mark, the coin has been moving in a range, striving to overcome resistance at $0.067890 and failing each time it came close to that level.
Currently, XRP is changing hands at $0.65746. A break through it could potentially cause XRP to make a bullish price reversal. At present, the moving average convergence divergence (MACD) for XRP is being observed in the bullish zone.
The massive XRP movements by whales could signify rising interest in this top cryptocurrency, especially considering its victory over the SEC in July, when the judge ruled that programmable sales of XRP on secondary markets are not to be qualified as securities. Many in the XRP community and the Ripple team themselves believe that the odds are high that the company will beat the regulator completely in the future, winning the lawsuit.
About the author

Yuri Molchan
Yuri is interested in technology and technical innovations. He has been writing about DLT and crypto since 2017. Believes that blockchain and cryptocurrencies have a potential to transform the world in the future in many of its aspects. He has written for multiple crypto media outlets.
His articles have been quoted by such crypto influencers as Tyler Winklevoss, John McAfee, CZ Binance, Max Keiser, etc.