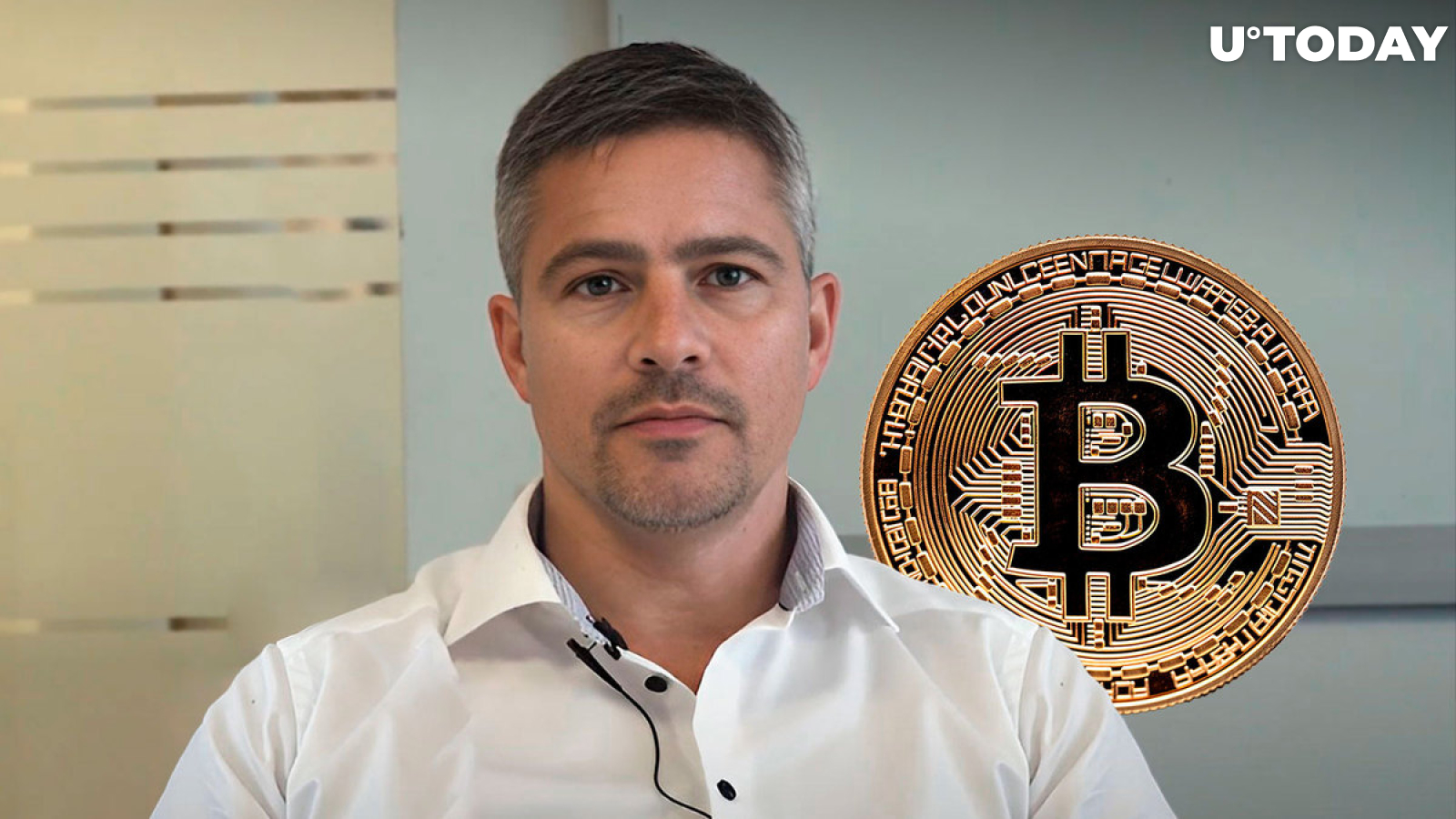 Cover image via youtu.be
Crypto analyst Henrik Zeberg makes an interesting Bitcoin prediction. In a tweet, Zeberg predicts Bitcoin might soar to as high as $180,000. He gives his target range for this prediction to be between $170,000 and $180,000, with the minimum being $115,000.
On a Bitcoin weekly chart, Zeberg highlighted Bitcoin's past cycles and returns from the bottom lows spotted. Taken from the cycle's peak, between 2016 and 2018, Bitcoin saw 95-fold growth.
Drawn from 2019 bottom lows until the peak of the bull run in November 2021, when Bitcoin made out highs of $69,000, BTC saw growth by 16 times.
Zeberg identified a Bitcoin bottom low that occurred toward the end of 2022. Bitcoin has barely increased 1.3 times from this low, significantly behind the estimated 10- to 11-fold growth potential Zeberg highlighted.
If taken from the current price, which has only demonstrated a 1.3-fold growth, a ten-fold increase in the BTC price from cycle lows would be around $313,000.
While Zeberg anticipates a parabolic rise in the price of Bitcoin in the short to medium term, he also predicts that a recession will occur, which could result in risk assets being crushed, but the time is not here yet.
At the time of writing, BTC was down 1.45% in the last 24 hours to $36,280. BTC rose to a yearly high of roughly $38,000 in the past week.
This bounce, however, was short-lived, as the price fell sharply below the $37,000 support level. The BTC price is currently lingering near this level, and a retest is expected soon, with the outcome undetermined.
Short-term traders may continue to book profits, pulling the BTC price toward $34,961. If the BTC price rises substantially and sustains above the $38,000 mark, it might signal the start of a rally to $40,000.