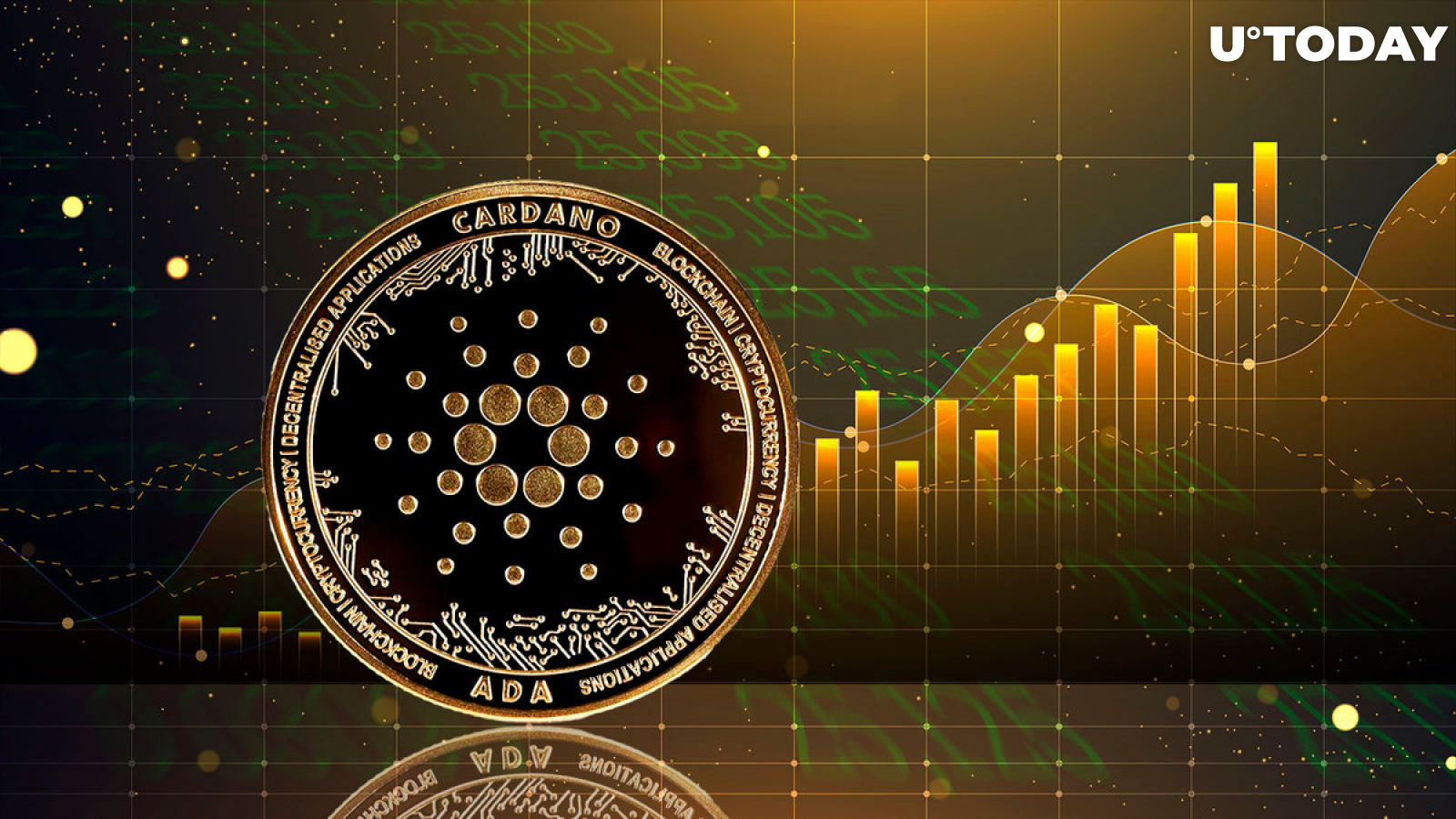 Cover image via www.freepik.com
Cardano (ADA) has painted a pivotal technical pattern known as the Exponential Moving Average (EMA) golden cross. This pattern, which occurs when a shorter-term moving average — typically the 50-day EMA — crosses above a longer-term moving average such as the 200-day EMA, is traditionally viewed as a bullish signal within the trading community​​​​.
This technical event is often interpreted as an indicator that a new bullish trend is starting, and in the case of ADA, it aligns with the broader positive momentum observed in its recent market behavior​​. The Moving Average Convergence Divergence (MACD) indicator supports this bullish sentiment, with signal lines and histograms indicating increased buying pressure — a conducive environment for the golden cross to manifest​​.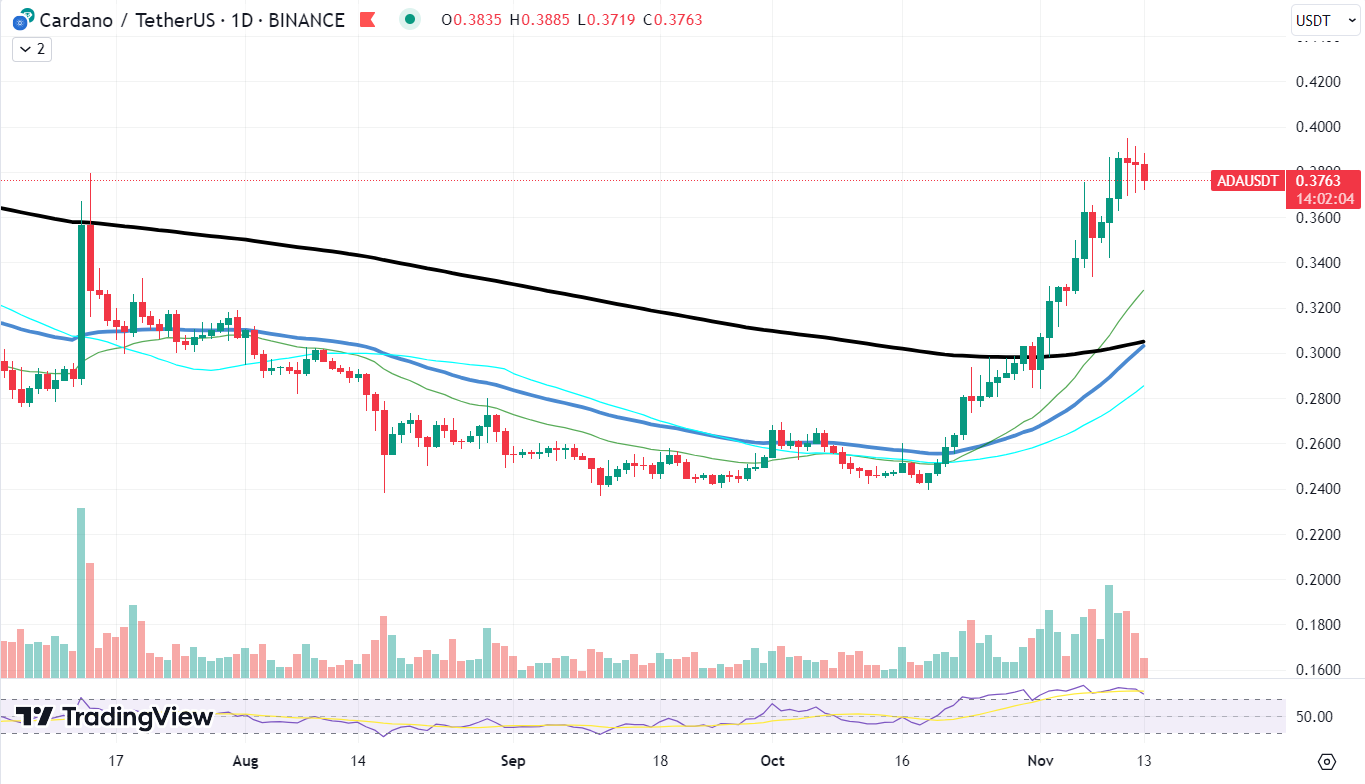 In terms of price performance, the golden cross can be a precursor to a rally acceleration as it may lead to an influx of traders who interpret this as a buy signal. However, seasoned traders are aware that such crossovers can also be followed by retracements as early participants take profits. 
For ADA, the formation of a golden cross could attract fresh buying interest, potentially elevating the price to test the next resistance levels. Yet, it is not uncommon for assets to retrace shortly after such a crossover as the market digests the rapid change in sentiment.
The possible scenario for Cardano following this ADA golden cross could be a mixed one. While the initial reaction might lead to an uptick in price, fueled by renewed confidence and speculative interest, market dynamics could also prompt a period of consolidation or even a slight pullback as traders look to capitalize on the recent gains.