Gamza Khanzadaev
Large transactions volume on Cardano is above $10 billion again as ADA price bounces back
According to IntoTheBlock, the volume of large transactions on the Cardano network this week returned to above 30 billion ADA. The last time this was seen was more than nine months ago, on May 31, 2022. A large transaction is defined as one that is greater than $100,000.
It is important to note that it is the volume of transactions that has increased, while the number of transactions has remained within the standard values. If we convert these volume figures from ADA to dollar terms, we get an amount almost equal to $11 billion.
Cardano (ADA) price action and its consequences
Interestingly, on the same days that this local high in the index was reached, the price of ADA, Cardano's native token, showed high-amplitude price action. Thus, after rebounding 8% from the $0.3 per ADA level seven days ago, the price managed to rise by another 11% and then fall by 13% in the first three days of the new week.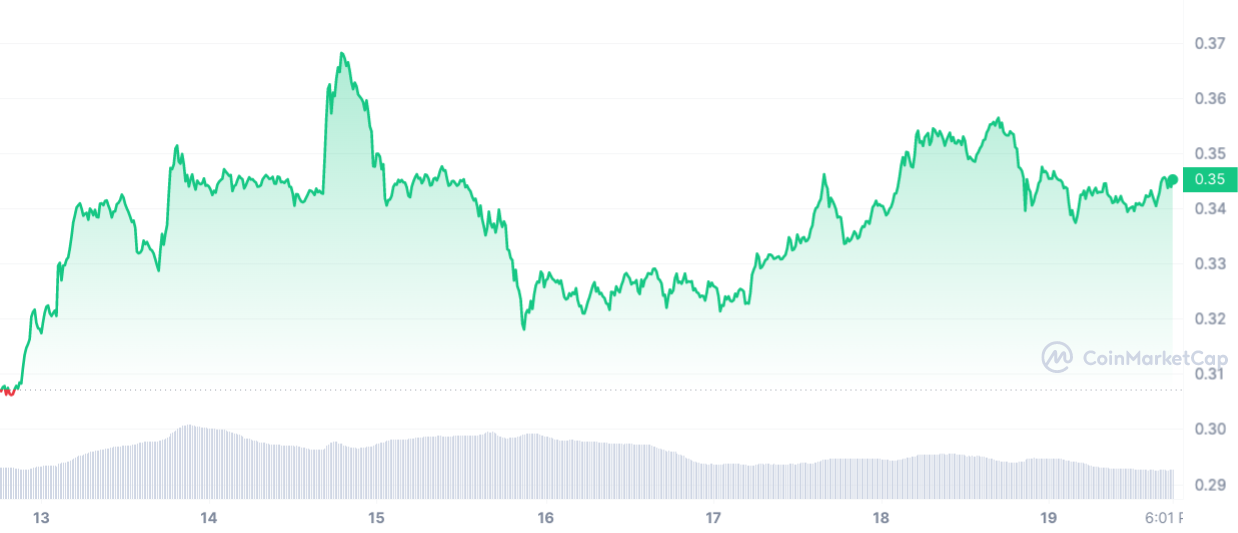 At the current price of $0.345 per ADA, however, the majority of token holders, namely 76%, continue to suffer losses. Only 861,060 addresses with ADA remain profitable, equal to 19.5% of the total. Finally, 4.45% of all 196,250 address holders are now at breakeven. For them to be underwater, the price of the Cardano token would have to fall below $0.337.