Gamza Khanzadaev
Conflux Network token rises 130% to become most profitable crypto asset of week in top 100
Disclaimer: The opinion expressed here is not investment advice – it is provided for informational purposes only. It does not necessarily reflect the opinion of U.Today. Every investment and all trading involves risk, so you should always perform your own research prior to making decisions. We do not recommend investing money you cannot afford to lose.
The Conflux Network token, CFX, has become the most profitable cryptocurrency asset of the week from CoinMarketCap's top 100 after its price rose by more than 110% in the period. After opening the week at $0.183 per token, CFX is already trading at $0.39 by the end of it, at one point even reaching $0.435.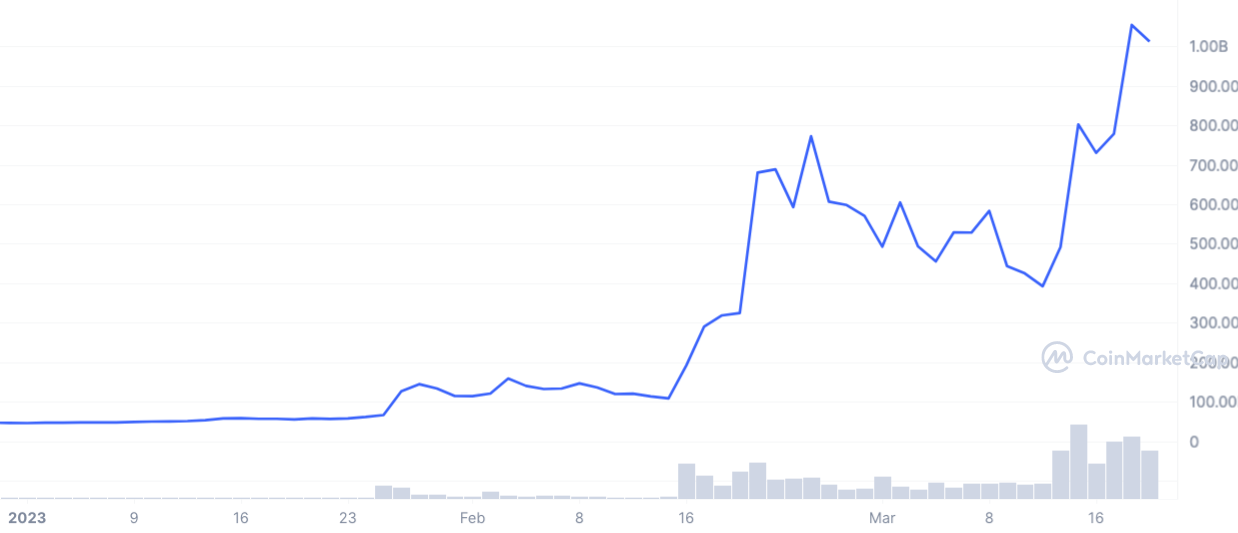 Most important, however, is not the CFX price action, but the fact that it resulted in the market capitalization of the Conflux Network token surpassing the $1 billion mark for the first time. CFX has thus become something of a unicorn, as start-ups achieving such valuations are called, and now takes the 55th place in the ranking of the largest cryptocurrencies. Amusingly, according to CoinMarketCap, the token had a market capitalization of less than $50 million at the start of the year.
What's the hype around Conflux Network (CFX)?
CFX first came to light after its integration with China's Instagram counterpart, Xiaohongshu, earlier this year. At the same time, it emerged that Conflux Network was the only regulatory-compliant blockchain in China and even managed to collaborate with McDonalds in its home country.
The next heavyweight argument was an announcement from China Telecom about the launch of SIM cards with Conflux Network's blockchain support. As a result of all these high-profile collaborations and partnerships, CFX has come to be known as the Chinese MATIC.