Arman Shirinyan
Shiba Inu whales potentially ended accumulation cycles and are most likely waiting for volatility to come back
Shiba Inu (SHIB) is in the spotlight, again, but not for good reasons: recently, something unusual happened. The activity of SHIB whales has taken a nosedive. The number of large transactions is now below 30, and the volume of these whale transactions has shrunk to around $10 million — a staggering 60% drop from its local high.
Now, let's talk about the price. As of the latest data, the price of SHIB stands at approximately $0.00000723. While this might not seem like a pleasant value, it is essential to consider the broader context.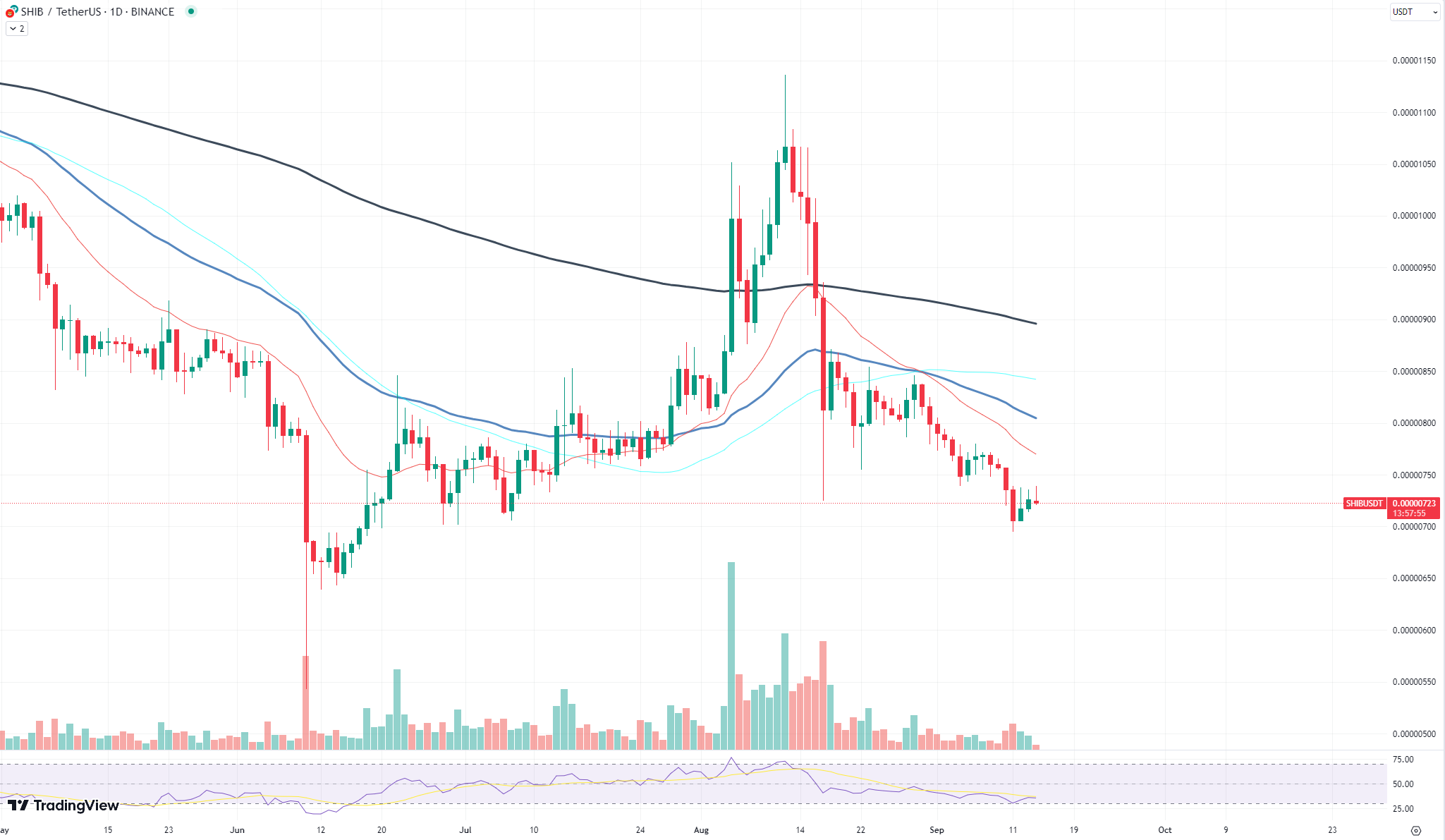 Is the reduced whale activity a bad omen? Not necessarily. In many cases, when whales go quiet, it can actually be a sign of stability for the asset. Whales often make big moves that can significantly impact the price, causing unnecessary volatility. Their reduced activity could mean less price manipulation and a more organic growth trajectory for SHIB.
The drop in whale activity coincides with a general decrease in market hype around meme coins. This could be a sign that the market is maturing and that investors are looking for assets with more intrinsic value. Or it could simply mean that the whales are holding, waiting for the right moment to make their next move.
Either way, the current scenario could be an opportunity for smaller investors. With whales out of the picture, at least for now, retail investors have a chance to enter the market without the fear of significant price manipulation.
While the sudden quietude among SHIB's whales might raise eyebrows, it is not necessarily a cause for alarm. It could be a sign of a maturing market or a temporary lull before the next big move.