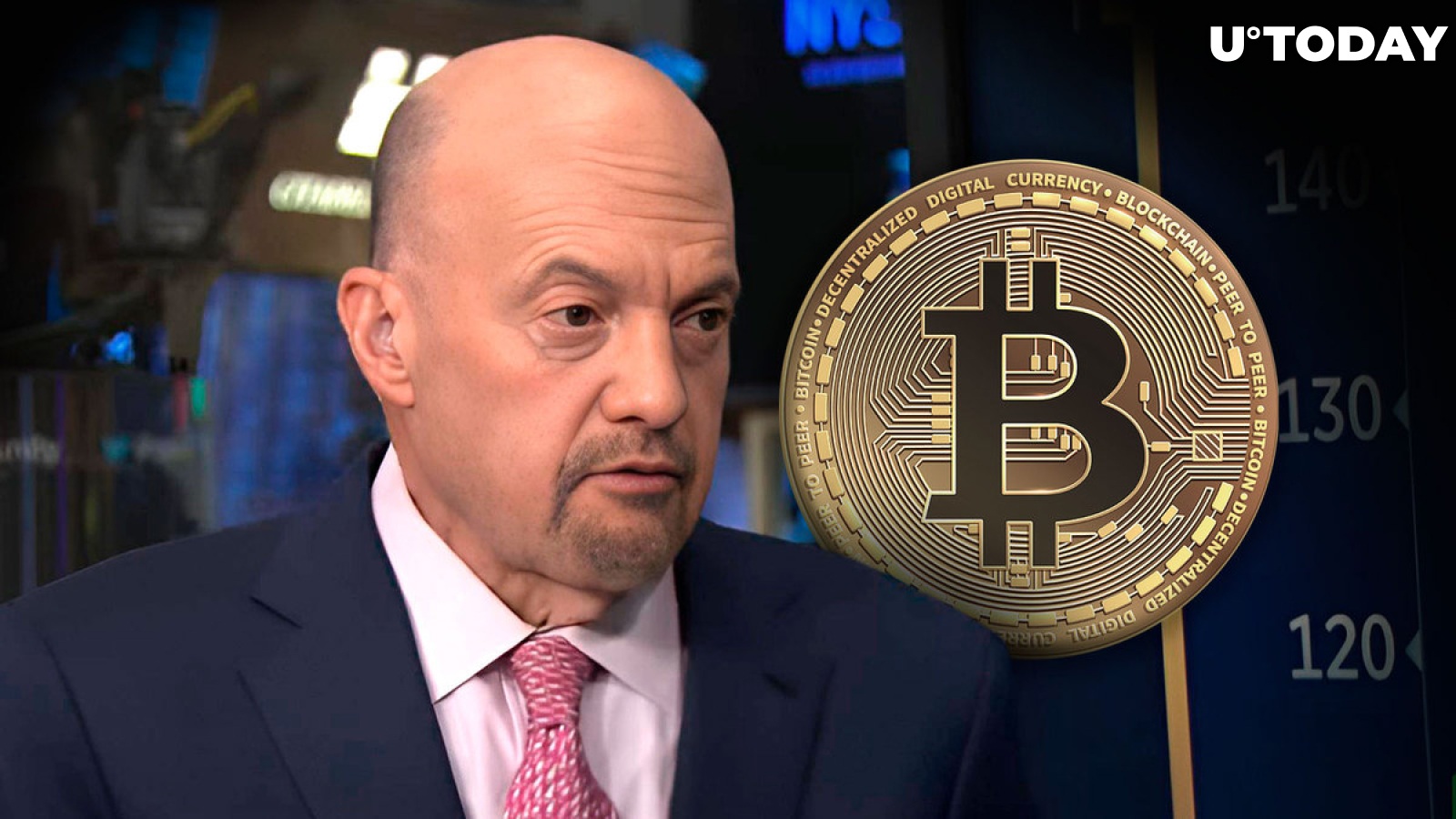 Cover image via www.freepik.com
In the investment world, Jim Cramer, a prominent television personality and financial analyst, is often known for his bold market predictions. However, a phenomenon humorously termed "Cramer's curse" seems to unfold whenever he makes a call on the movement of digital assets or stocks.
A peculiar pattern has emerged where the market tends to move contrary to his forecasts, leading to an inverse strategy among some traders. There is even talk of a fund that bases its trades on the opposite of Cramer's predictions, though this should be taken with a pinch of salt.
Amid this backdrop, Bitcoin has seen an impressive 37% rally, coincidentally after a bearish outlook from Cramer. While this correlation may be anecdotal, it adds a layer of intrigue to the market dynamics.
Bitcoin (BTC) price performance analysis
Turning to Bitcoin's recent market performance, the chart showcases a bullish trend. The price of Bitcoin has been forming a series of higher highs and higher lows, a classic indicator of bullish momentum. The recent rally has pushed the price beyond the psychological resistance of $35,000, with the current price hovering around $37,100.
Volume plays a critical role in confirming the strength of a price movement. For Bitcoin, the trading volume has been substantial during the rally, suggesting strong buyer interest and conviction. Additionally, the moving average convergence divergence (MACD) is in the bullish zone, and the relative strength index (RSI) has been maintaining levels that indicate sustained buying pressure without venturing into overbought territory.
Another technical aspect worth noting is the price action in relation to the moving averages. Bitcoin's price is comfortably situated above both the 50-day and 100-day moving averages, which act as support levels in a bullish market. This alignment further solidifies the positive outlook for Bitcoin in the short to medium term.