Vladislav Sopov
Largest decentralized crypto exchange (DEX) in Polygon (MATIC) ecosystem now seamlessly integrated with dTWAP
With its new release, all users of QuickSwap can use advanced types of trading orders. For dTWAP by Orbs, this is yet another DEX integration confirmed in Q1-Q2, 2023.
QuickSwap crypto exchange integrated Orbs' dTWAP protocol
According to the joint statement by the team of Orbs, a new-gen L3 cryptocurrency protocol and QuickSwap, the largest decentralized exchange on Polygon (MATIC) by trading volume, dTWAP by Orbs becomes available for all QuickSwap users.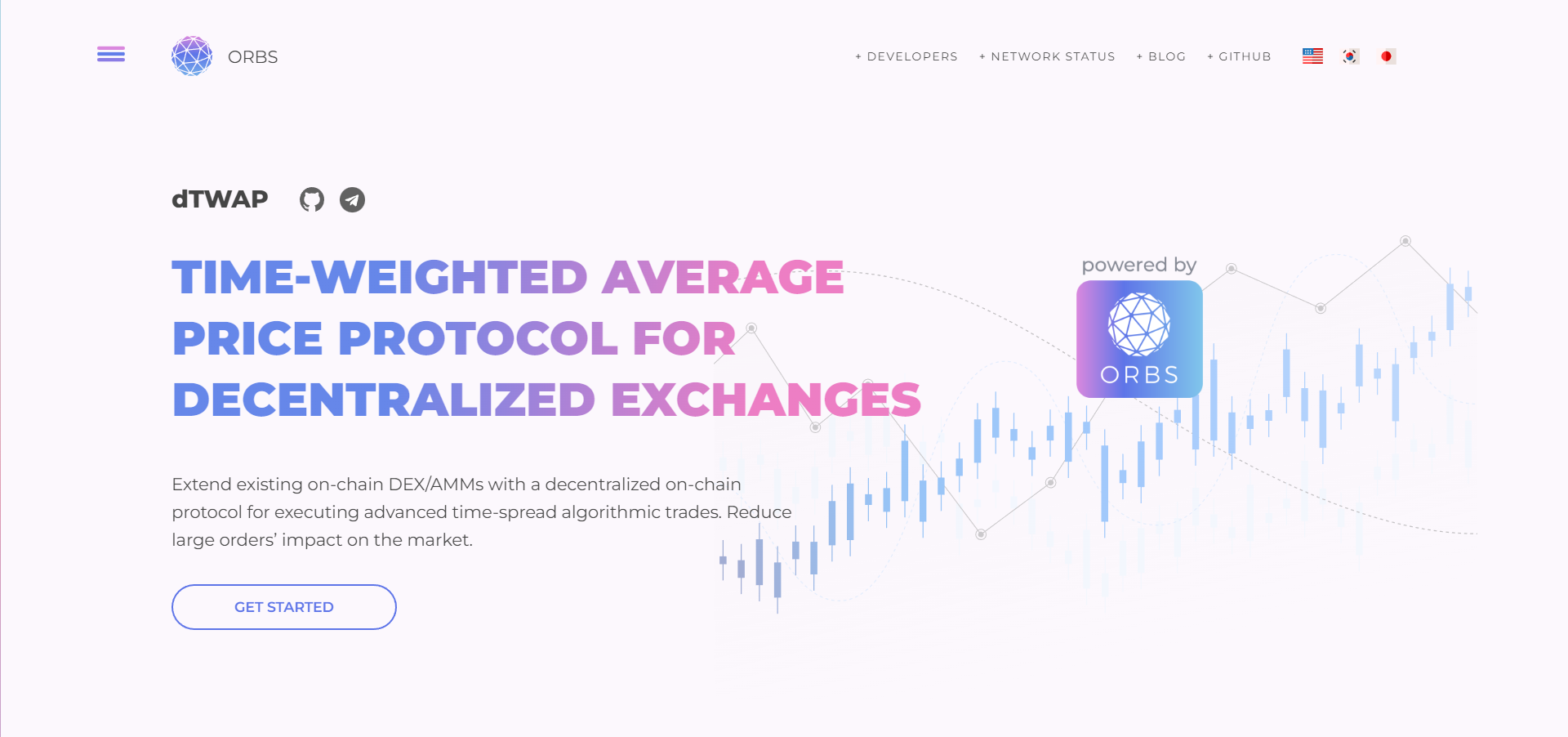 With this integration, QuickSwap users can now leverage an algorithmic trading strategy known as Time-Weighted Average Price, or TWAP. With no additional costs, QuickSwap traders will be able to use TWAP to eliminate the effects of order placement on price dynamics.
Besides that, customers of QuickSwap are now able to implement Orbs' infrastructure for Limit Swap orders without leaving the trading interface.
The team of QuickSwap stressed the importance of the integration for the progress of the DEX and its mainstream adoption among various categories of users:
Orbs is a decentralized protocol executed by a public network of permissionless validators using PoS, staked with TVL valued at over a hundred million dollars. Orbs pioneers the concept of L3 infrastructure, by utilizing the Orbs decentralized network to enhance the capabilities of existing EVM smart contracts, opening up a whole new spectrum of possibilities for Web 3.0, DeFi, NFTs, and GameFi.
The integration is poised to demonstrate the accelerating technical collaboration between Orbs and QuickSwap: dTWAP was deployed to QuickSwap after stringent third-party audits.
dTWAP by Orbs broadened its audience
TWAP orders split the largest trading orders into multiple parts in order to prevent the price of this or that asset from being affected by volatility spikes. In particular, this is crucial for low-liquid assets.
As covered by U.Today previously, in February 2023, this opportunity was enabled on Pangolin DEX, another Tier 1 decentralized crypto exchange.
That being said, as of Q2, 2023, dTWAP by Orbs is available on four DEXes across three different chains. In total, they process over $200 million in daily trading volume.