Quick Take
Recent data analysis indicates that addresses holding 0.01 Bitcoin or less have reached an all-time high. This growth marks the fifth significant accumulation event spearheaded by this group in the past five years. This trend demonstrates that despite the size of their holdings, these 'micro investors' are steadily increasing their presence in the Bitcoin market.
However, it's important to note that the Bitcoin ecosystem continues to be dominated by a smaller, presumably wealthier, cohort. The persistent accumulation by this small cohort underscores the concentration of Bitcoin's ownership structure, a concern often raised within the crypto community. Despite this, the influx of small-scale investors contributes to Bitcoin's distribution, potentially mitigating asset concentration over time.
Addresses with 0.01 Bitcoin or less are approaching 37 million, while the 30-day change in addresses for this cohort is up 885,000.
This insight highlights the dual dynamics at play in the Bitcoin market: the consistent accumulation by smaller holders despite the continued dominance of a comparatively smaller group of large holders.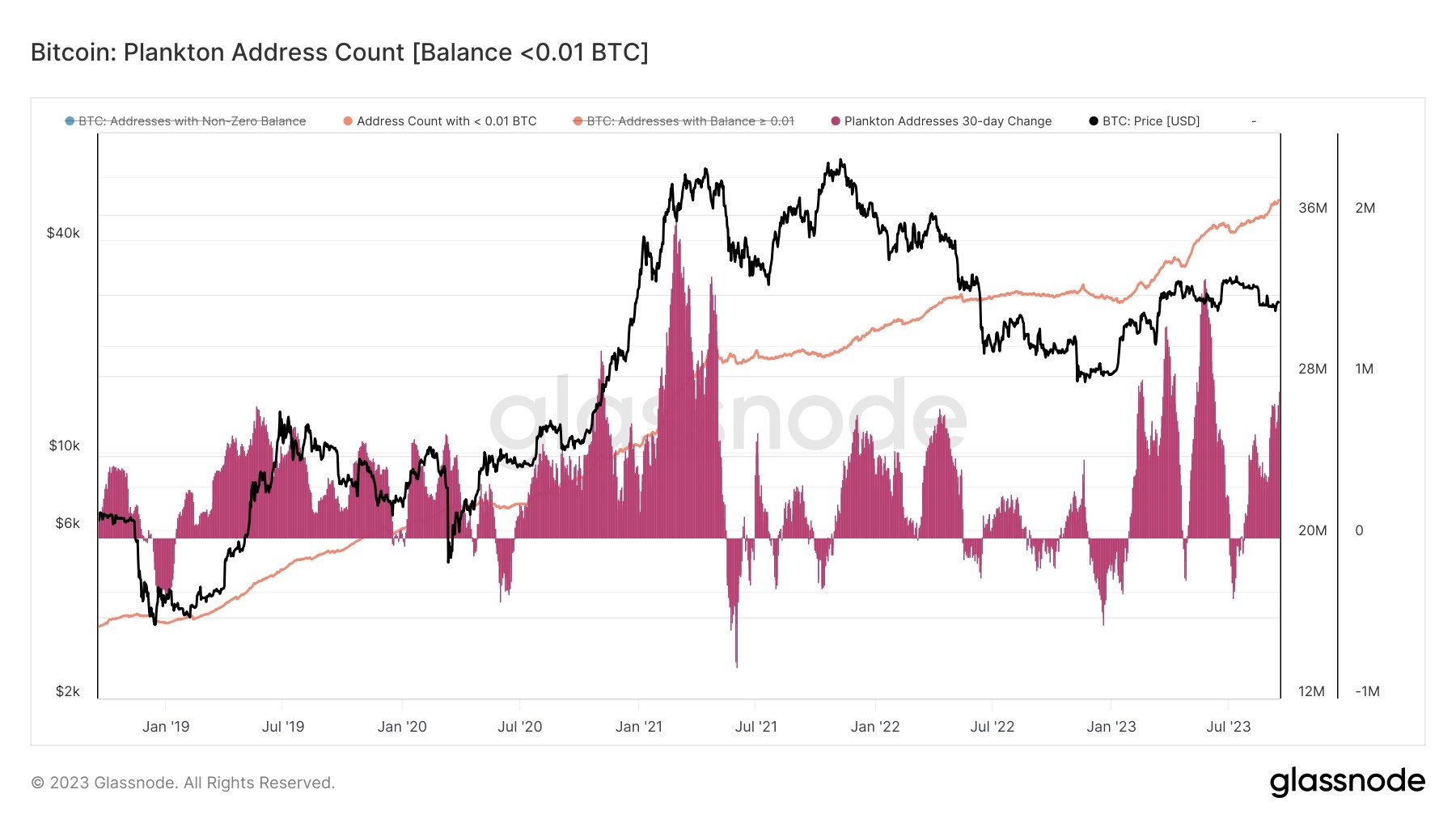 The post Record surge as Bitcoin micro investors reach all-time high appeared first on CryptoSlate.