The U.S. Securities and Exchange Commission (SEC) has once again delayed its approval of two Bitcoin exchange-traded funds (ETFs) from Franklin Templeton and Global X. This postponement aligns with the crypto market's expectations and reflects the SEC's cautious stance on Bitcoin ETFs.
Understanding the SEC's Delay in Bitcoin ETF Approvals
The SEC's decision to delay these ETFs is partly due to the timing of the applications. Franklin Templeton and Global X submitted their applications later than other prominent issuers like  blackrock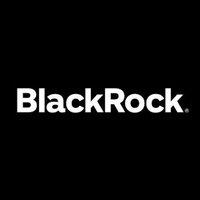 blackrock Fintech SolutionAdvisoryInvestment platform
, Fidelity, and ARK21. The SEC has already postponed decisions on these earlier applications, indicating a trend of cautious evaluation.
Bloomberg analyst James Seyffart highlighted the SEC's procedural approach, noting that the comment period on the Bitcoin ETF applications should start only after publication in the Federal Register. This process typically spans at least 35 days, with Seyffart suggesting that for Global X's application, a decision could be expected by late December.
Also Read: Ripple's CBDC Collaborations Address Financial Exclusion Challenges in Over 20 Central Banks Worldwide
BitGo CEO's Perspective on SEC's Bitcoin ETF Decisions
Mike Belshe, CEO of BitGo, shares a cautiously optimistic view regarding approving Bitcoin ETFs. While recognizing the crypto community's progress towards this goal, Belshe anticipates further rejections before any positive developments. His perspective underscores the SEC's careful scrutiny of Bitcoin ETF applications.
The SEC's hesitation is rooted in concerns over market manipulation and the need for robust investor protection. This thorough review process is seen as a necessary step to ensure the safety and stability of the market, especially for mainstream investors looking to enter the cryptocurrency space.
In summary, the SEC's repeated delays in approving Bitcoin ETFs reflect a broader regulatory caution, a sentiment echoed by industry experts like BitGo's Mike Belshe. As the crypto community awaits decisions, the SEC's comprehensive evaluation process continues to shape the landscape for potential Bitcoin ETF offerings in the United States.