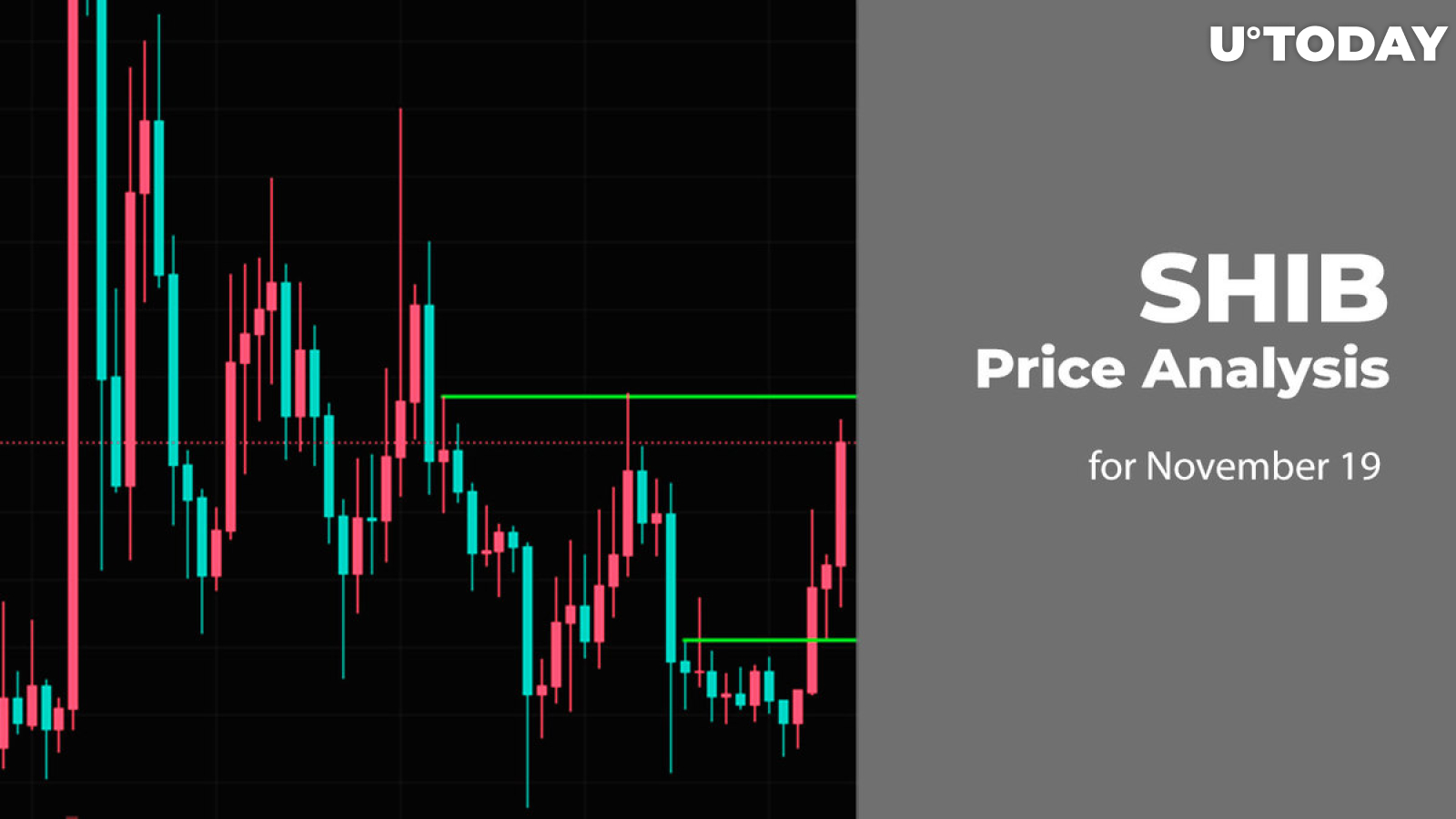 Cover image via www.tradingview.com
Neither bulls nor bears have seized the initiative yet, according to CoinStats.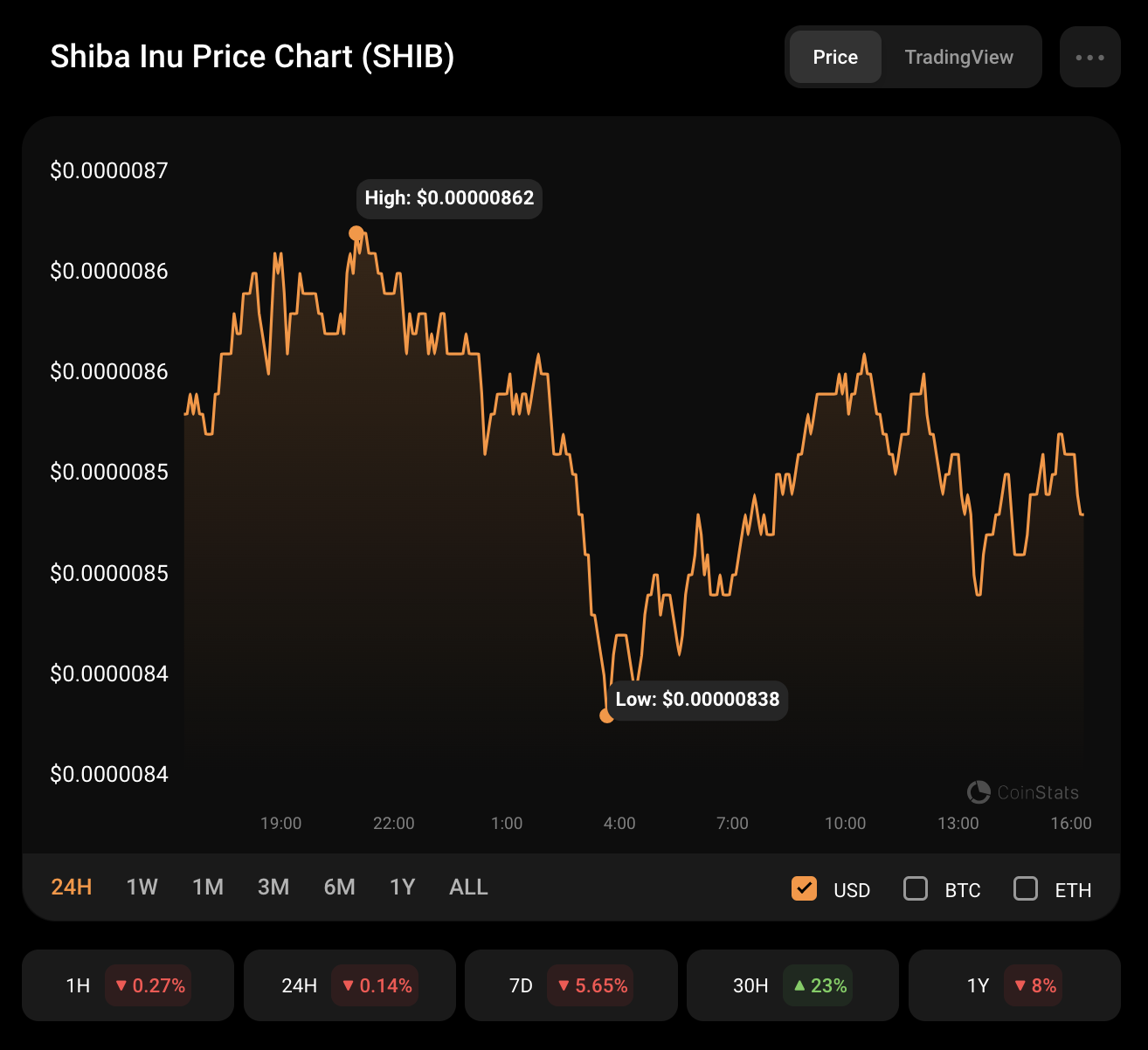 SHIB/USD
The rate of SHIB has fallen by 5.65% over the last seven days.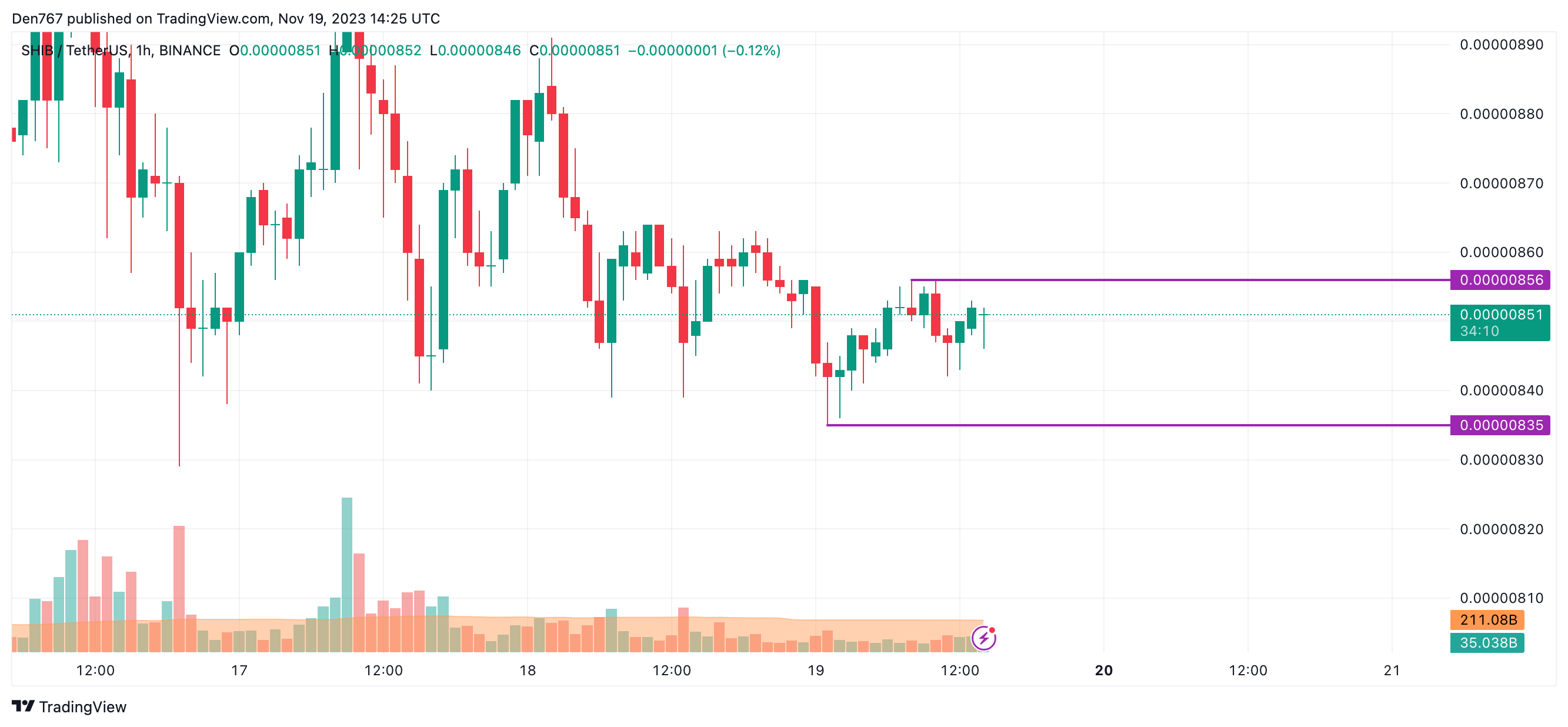 On the hourly chart, the price of SHIB is trying to return to the resistance level of $0.00000856. If the daily bar closes near that mark, the breakout may lead to a test of the $0.000000860-$0.00000870 area tomorrow.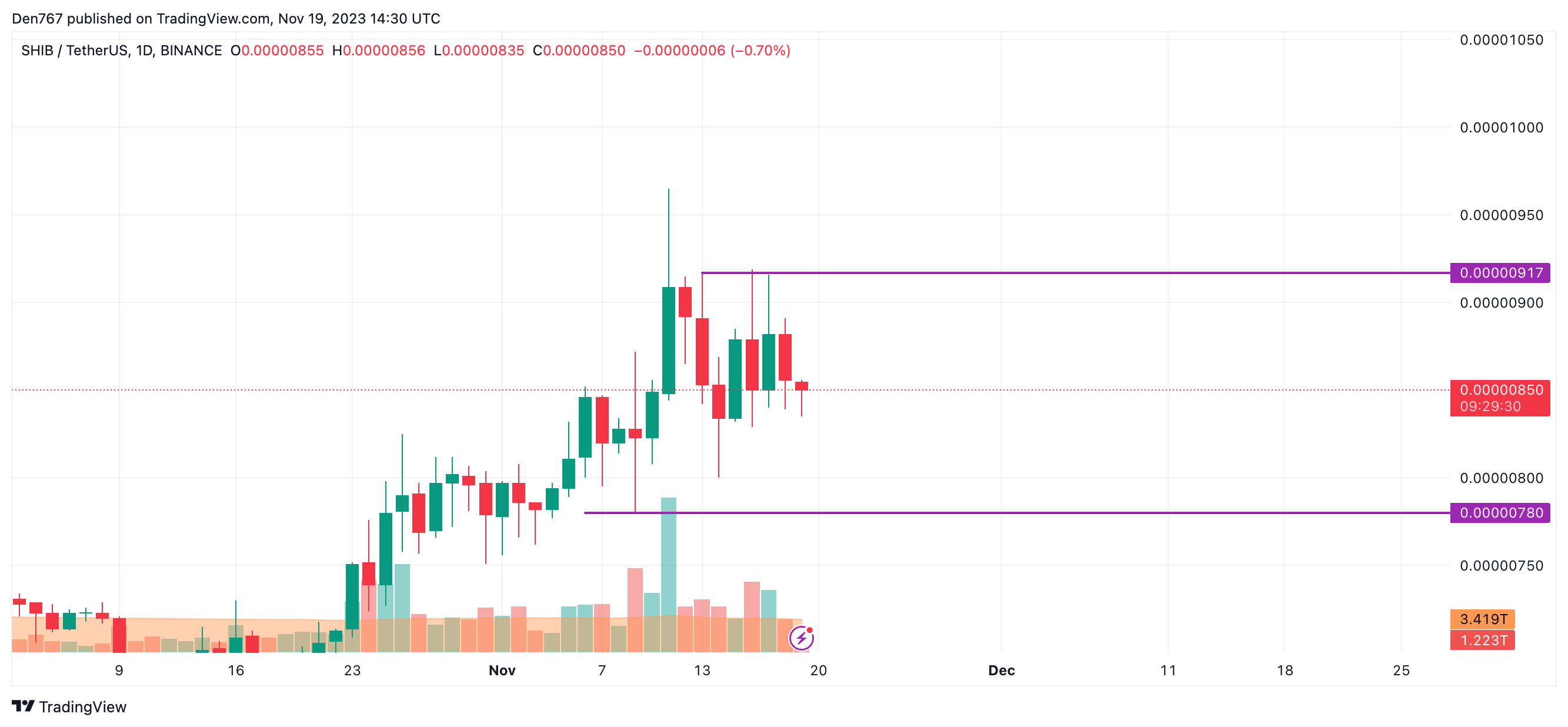 On the daily time frame, the price of SHIB is in the middle of the wide channel between the support at $0.00000780 and the resistance at $0.00000917. In addition, the volume has declined, which means that neither side is dominating at the moment.
All in all, ongoing sideways trading around $0.00000850 is the more likely scenario.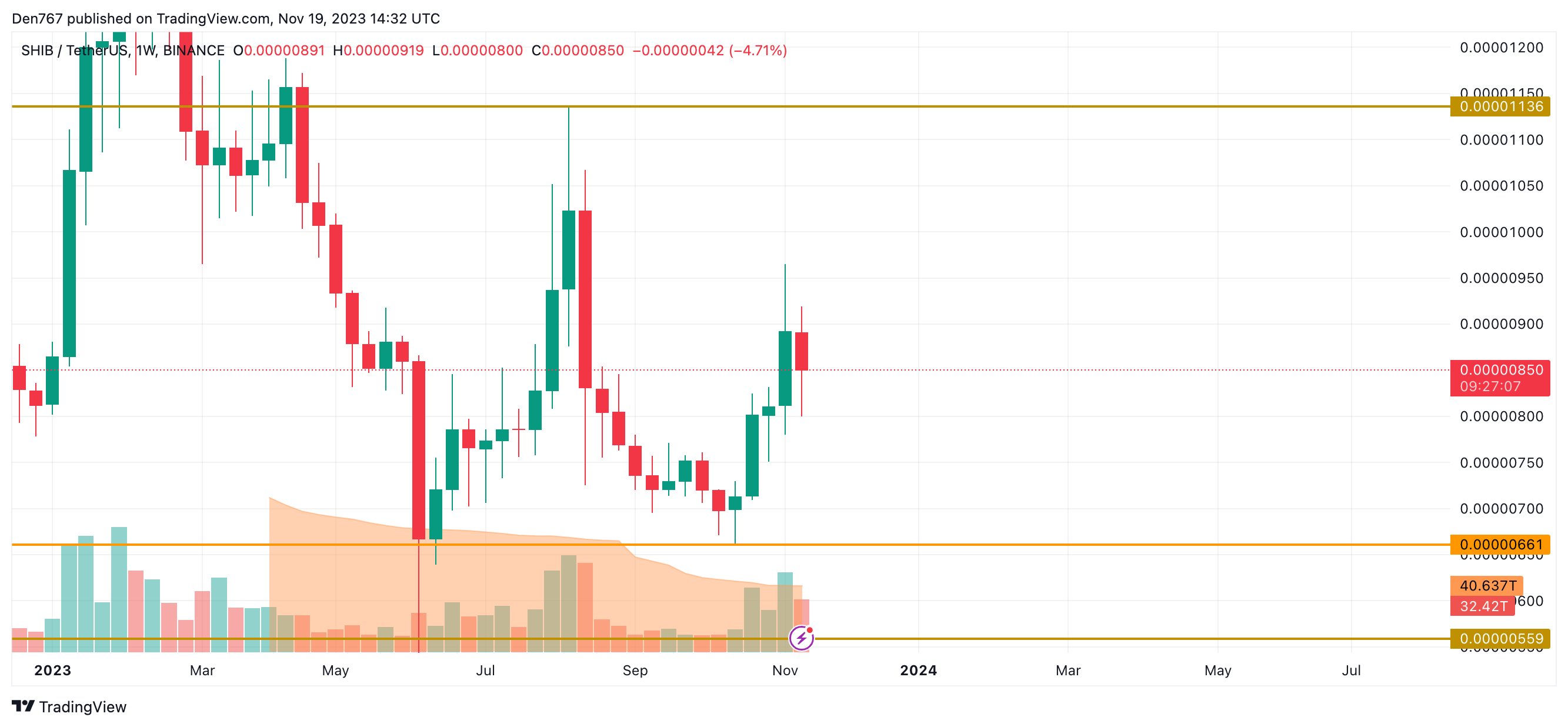 A similar picture is on the weekly chart as the rate of SHIB is trading within the previous bar. In this case, consolidation in the range of $0.0000080-$0.000090 is the more likely scenario until the end of the month.
SHIB is trading at $0.00000850 at press time.