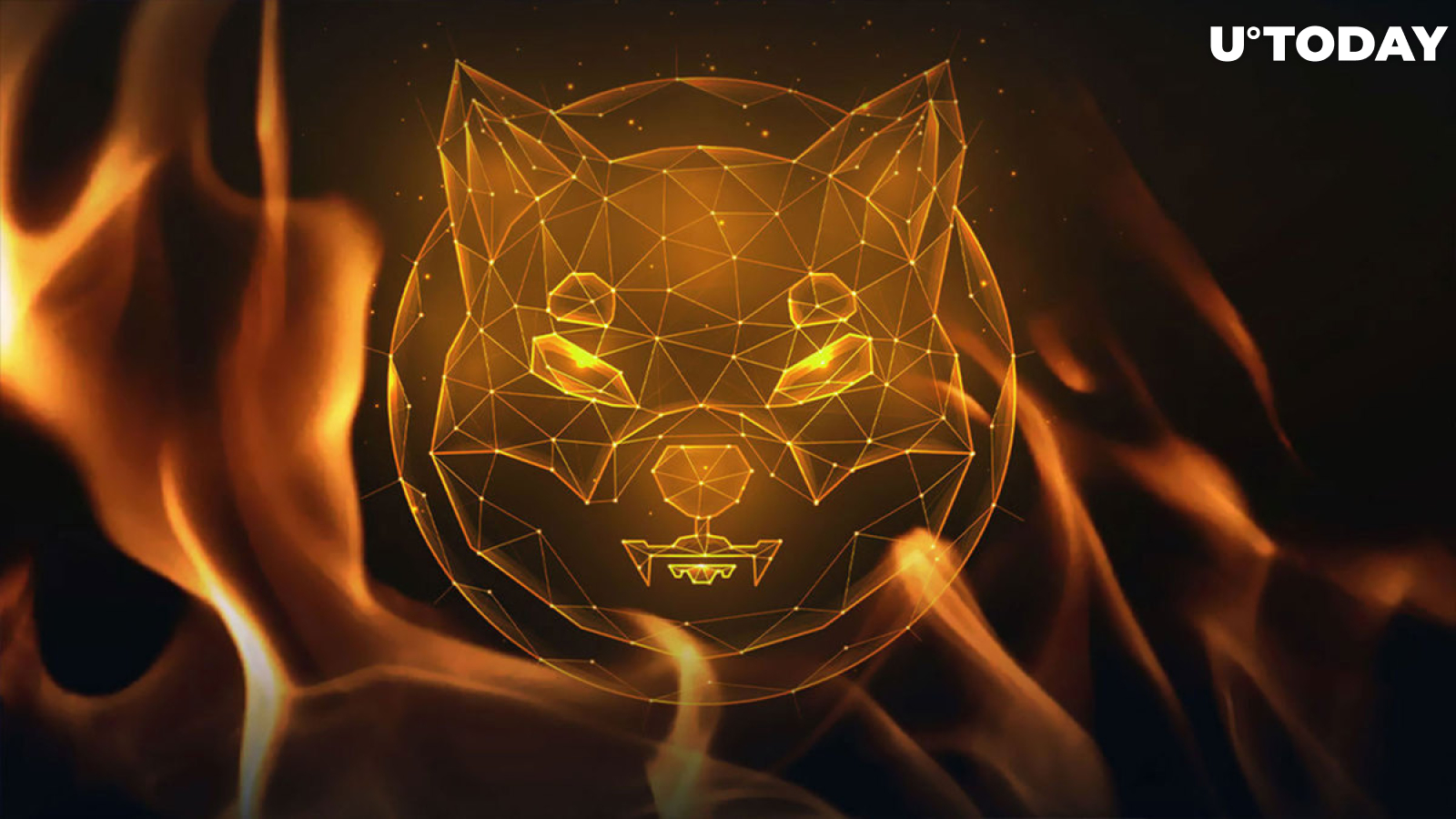 Cover image via stock.adobe.com
Shiba Inu (SHIB) appears to be setting a new reference point in its deflationary metric, the burn rate, seeing the number of tokens sent to dead wallets overnight. According to data from Shibburn, the burn rate spiked by 1,327.08%, amounting to a total of 105,209,192 SHIB tokens that were set ablaze.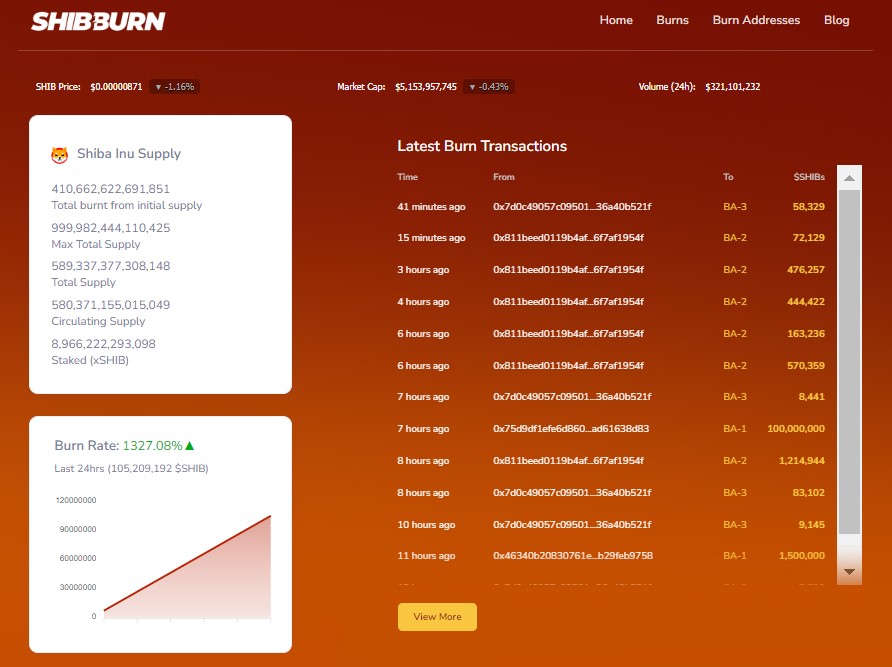 This burn rate is a reflection of network activity and trust in the potential of Shiba Inu to break some of its most limiting barriers. The burn rate is coming at a time when the price of Shib Inu is bowing to the general bearish pressure on the market, further proof that the protocol's burn rate growth is inversely correlated with price action on most occasions.
At the time of writing, Shiba Inu is trading at a spot price of $0.000008748, down 1.3% in the past 24 hours. However, as it stands, the burn rate might serve as a conduit to usher in new capital inflows that can largely help correct the dwindling SHIB valuation. This capital inflow will uniquely complement the current 70% jump in trading volume that has seen $287,371,698 exchanged on trading platforms thus far.
Charting substantial growth recovery
Shiba Inu has had an eventful year; however, its growth path has been largely stunted as broader market sentiment shifts investors' focus on a regular basis. Year to date (YTD), Shiba Inu has managed just 5.17% growth, a figure that is dwarfed by the more than 120% growth of Bitcoin (BTC).
An attempt is being made to correct this anomaly moving forward. Shiba Inu appears to be doing everything right with its Shibarium push and the new milestones it is charting. The plans by the Shiba Inu core team to launch more innovative solutions for the community show unrelenting efforts to boost engagement and return value to users.
These plans, combined with the burn rate, have solidified the fundamentals in SHIB's capabilities to soar just in time for the bull run.