A new joint product is set to offer a streamlined workflow to accommodate the diverse risk, Compliance and other needs of custodians, wallets and neo-banks on Ethereum (ETH), the most popular blockchain for staking so far.
SSV.Network, P2P.org launch ETH staking API on distributed validator technology 
SSV.Network, a noncustodial Ethereum (ETH) staking infrastructure protocol, announced a partnership with P2P.org, a Tier-1 peer-to-peer institutional staking provider. DVT Staking API, a new-gen instrument for seamless integration of staking services for institutions, kicks off as a part of this collaboration.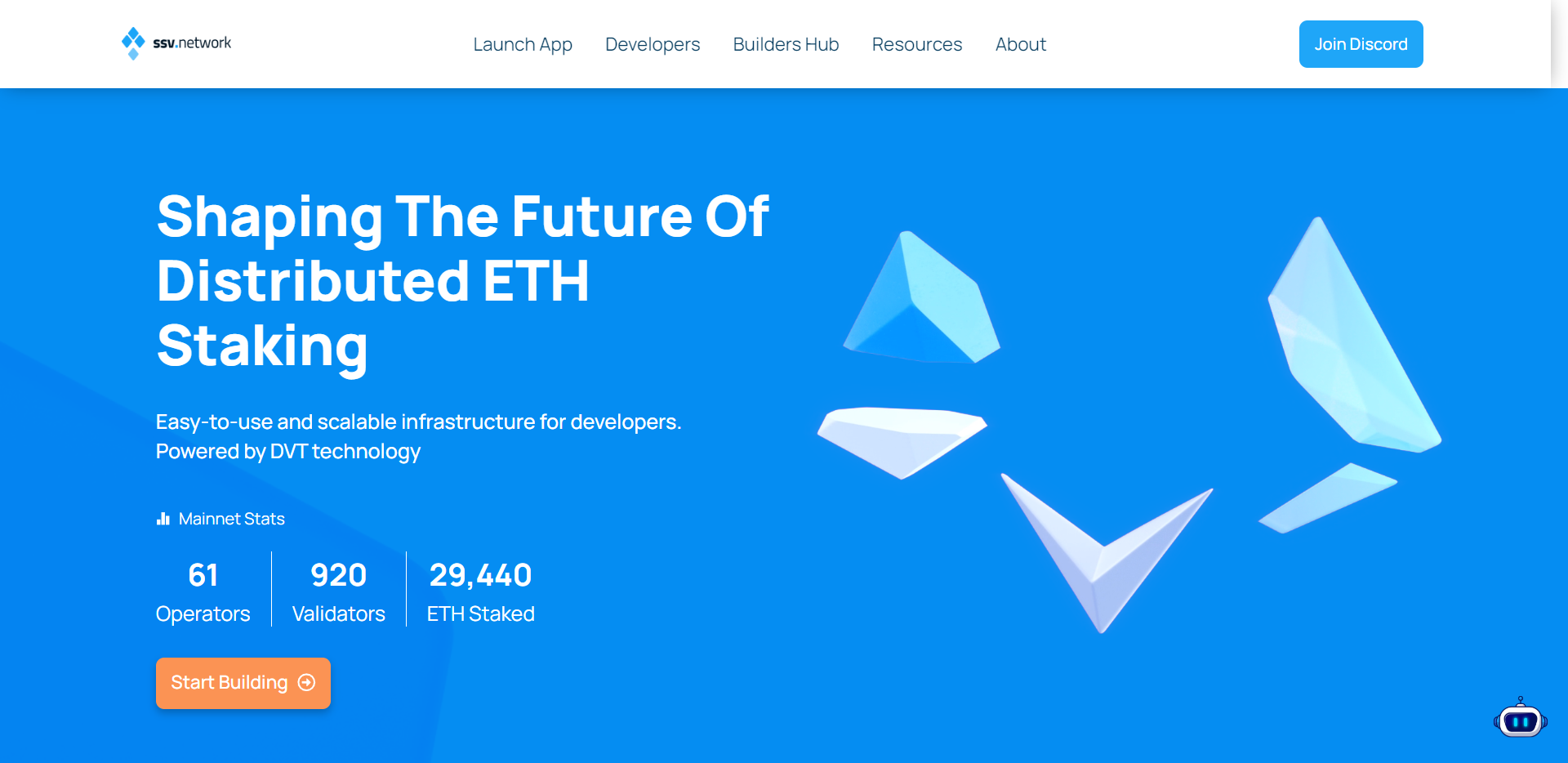 DVT Staking API (short for distributed validator technology) is a decentralized technology used to distribute an Ethereum (ETH) validator's tasks between a variety of independent blockchain nodes to provide fault tolerance and security.
The new API is set to provide seamless integration for initiating DVT-powered staking requests using the SSV.Network, enhancing institutions' staking security and robustness for the end user. It acts as a bridge, simplifying the navigation of DVT staking through P2P.org and other top-tier node operators, ensuring a seamless transition to decentralized staking for P2P.org's institutional customers.
Alon Muroch, SSV.Network Core Team Lead, is excited by the opportunities unlocked by the new partnership and its possible effects for the progress of noncustodial staking:
From the largest institutional grade staking services to at-home stakers can benefit from using SSV.Network infra. The goal is to have many diverse onramps to DVT-powered staking to secure and decentralize Ethereum. The P2P.org staking API is an excellent example of what can be done to promote the next era in staking.
Previously, P2P.org joined the ecosystem of SSV Limited Mainnet Launch as a mainnet verified operator. It is contributing to the security and decentralization of the network with its computational resources.
Toward more decentralized and secure staking
Alex Esin, CEO of P2P.org, highlighted that the DVT Staking API is a testament to the relentless pursuit of innovation: 
We welcome all institutions and businesses to leverage this novel Staking API, to not only meet the demands of their current staking strategy but also to be well-prepared for the decentralized landscape of tomorrow.
As covered by U.Today previously, SSV.Network collaborates with Ankr, an RPC node provider, for liquid staking services since 2022.
Wth the novel collaboration, SSV.Network supports over 50 development teams building next-gen ETH staking applications. The various use cases, ranging from staking services to solo stakers built on the SSV protocol, will usher in the widespread usage and adoption of the DVT primitive.