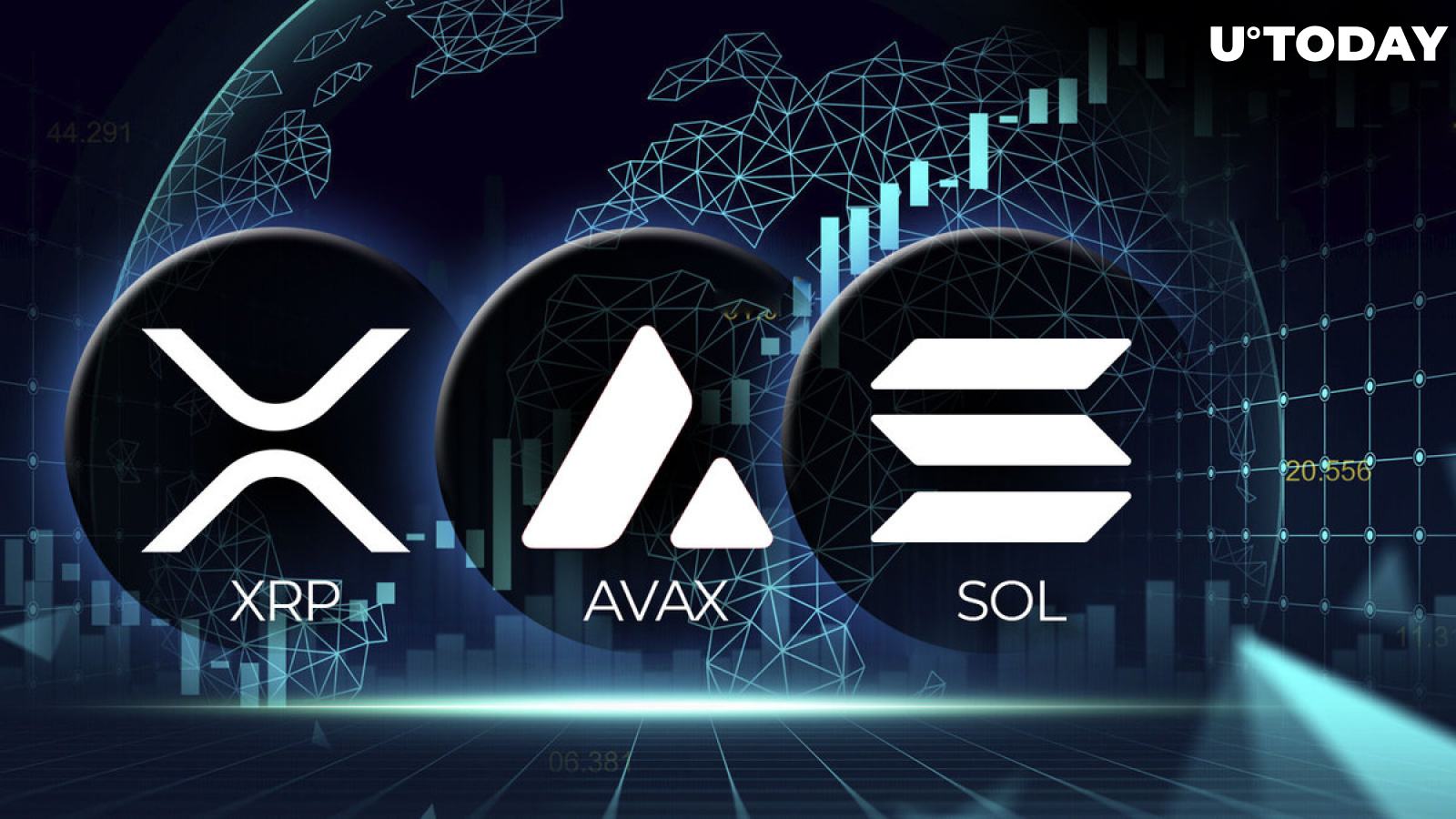 Cover image via www.freepik.com
The market is on a different bullish momentum with the combined crypto market cap soaring as high as 3.82% to $1.43 trillion. Three of the biggest beneficiaries of this surge include XRP, Avalanche (AVAX) and Solana (SOL), all of which have printed significant gains in the past 24 hours.
XRP has the lowest growth rate, soaring by 1.91% at the time of writing to $0.6454. Though the rate of growth is slim, it is nonetheless significant seeing XRP fall off the wagon for the better part of this week. With the current outlook, the coin's seven-day losses have been trimmed down to 7.03%.
Solana has a different story to tell, considering how much growth it has added thus far this year. Its 568% year-to-date (YTD) growth is currently being complemented by a 10% surge overnight to $65.41. On the weekly scene, Solana has gone truly parabolic, soaring as high as 40.54%.
The performance of Avalanche is the most shocking. The proof-of-stake (PoS) protocol jumped by 21.25% overnight to $23.70. For those who have been following the performance of Avalanche, this price level is a testament to the resilience of the protocol in the face of a massive selling spree by HODLers.
Bullish fundamentals are obvious catalyst
The growth outlook of these altcoins stems from their respective bullish fundamentals.
XRP remains the only altcoin with a clear regulatory status in the United States, a tag it bagged after the victory Ripple Labs bagged against the SEC. With the new found clarity, XRP has seen more steady capital inflow in the past months.
Solana has decoupled from the pangs of the FTX crisis, setting a new pace in its bid to hit new highs. Avalanche was featured in a JPMorgan experiment, a move that underscores how valuable its technology is in the tokenization industry.