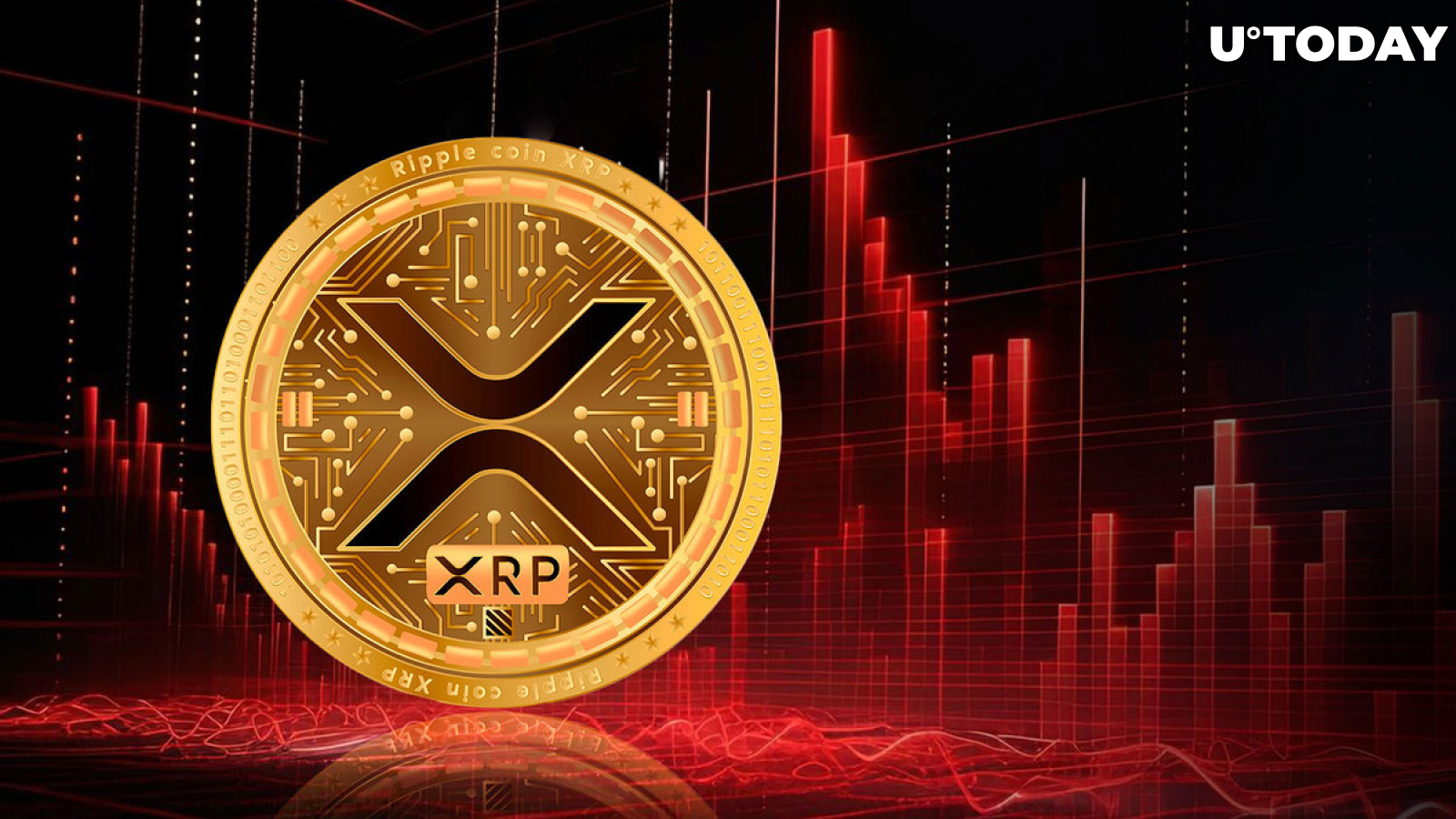 Cover image via U.Today
Despite reaching highs of $0.75 last seen in July, XRP, the fifth largest cryptocurrency by market value, could be on course for its first week of losses since October.
On Nov. 13, the price of XRP increased by 12% to roughly $0.75, owing to a rumor regarding a BlackRock ETF filing focused on XRP. However, Bloomberg analyst Eric Balchunas later discredited the report, causing XRP to quickly fall back.
The XRP price pump-and-dump resulted in large liquidations, primarily affecting long-position holders.
XRP embarked on a run in mid-October, rising sharply to record four consecutive weeks of gains.
The rise lasted until the beginning of this week, when XRP reached multimonth highs of $0.75 before sell orders boiled over and sent the price lower. This, in turn, drove the liquidation of leveraged long bets, sending the price lower.
The BlackRock XRP ETF rumor had a big impact on the cryptocurrency's price decline for the remainder of the week.
Since Nov. 13, XRP has fallen precipitously, and a loss today would make it three out of four days in the negative.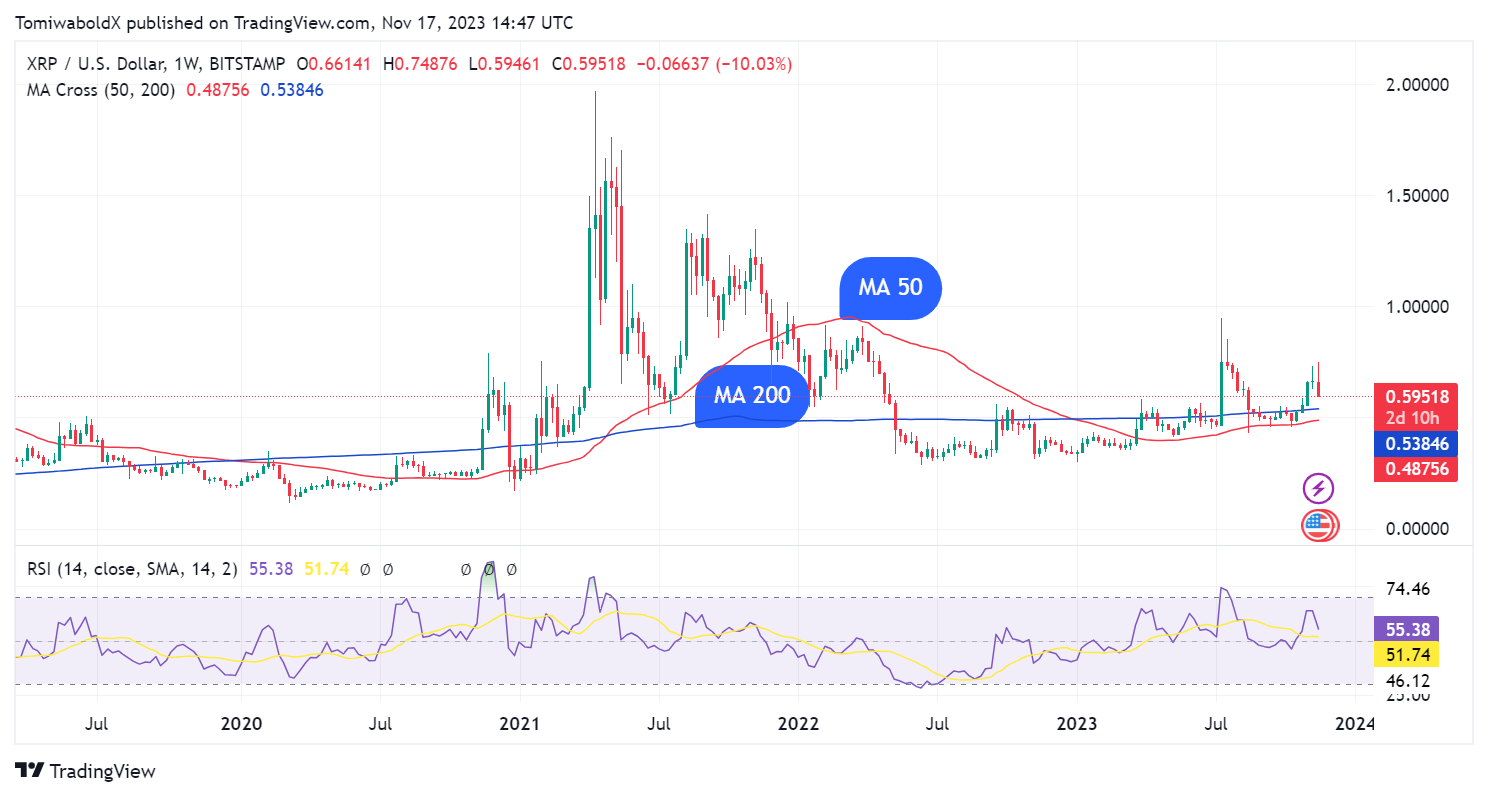 According to TradingView statistics, XRP is currently down 8.72% for the week. A closure below the opening price of $0.66 would confirm the week's price fall for XRP. On the contrary, this would be reversed if XRP returned above the $0.75 mark.
At the time of writing, XRP was down 3.57% in the last 24 hours, reeling alongside the rest of the crypto market. Bitcoin and the rest of the crypto market are trading in losses as investors weigh a delay in a decision regarding the Bitcoin ETF this year.
If the price continues to fall, the next stop might be the daily MA 50 at $0.56. In this situation, XRP may trade in a range between $0.565 and $0.75 for some time.
The bulls might regain control if they succeed in pushing the XRP price above the resistance at $0.75. XRP will target the $0.85 level next, and then $1.